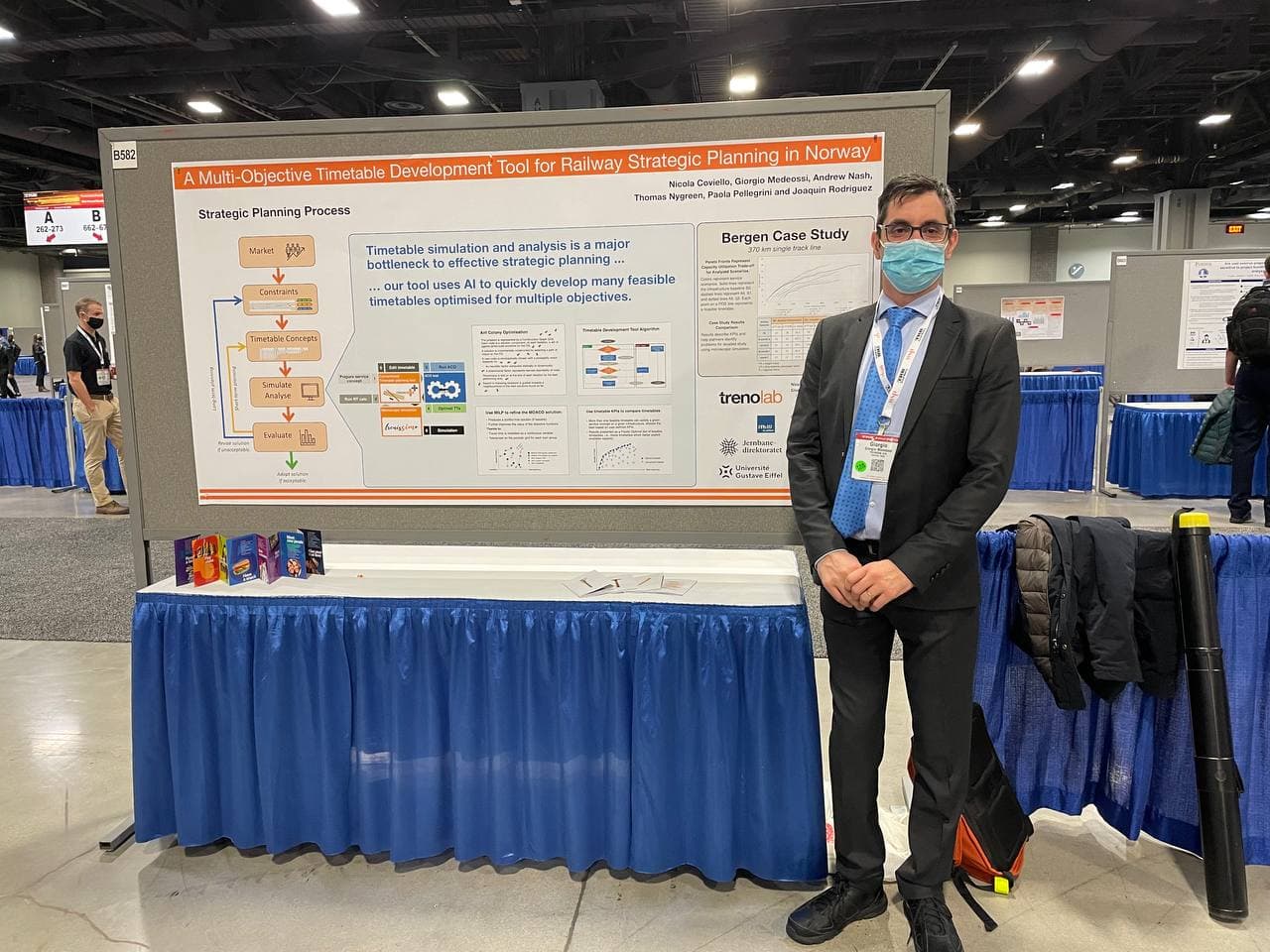 Our paper at the Transportation Research Board (TRB) 101st Annual Meeting
Our paper A Multi-Objective Timetable Development Tool for Railway Strategic Planning in Norway was presented by our principal Giorgio Medeossi at the TRB Annual Meeting.
The Transportation Research Board (TRB) 99th Annual Meeting was held January 09–13, 2022, at the Walter E. Washington Convention Center, in Washington, D.C. Despite the Covid situation, it attracted more than 9.000 transportation professionals from around the world.
The conference has been a great opportunity to present in particular to the North American researchers and practitioners the results of this research project and the smooth integration of the AI-driven algorithm in the existing TRENO suite.